WE WERE DELIGHTED TO CELEBRATE OUR 3RD ANNIVERSARY
2020 has been hard for all of us. Instead of giving up, we believed that it's a good opportunity to reflect, to experiment and to build new alliances. Due to the pandemic situation, we organised our birthday event online. On 17-21 July 2020 we celebrated in a creative and multi-faceted way,but we also wanted to contemplate, that's why the program of our anniversary included: 12 international collaborations between artists from different fields, a panel discussion about the Eastern Bloc scene and workshops on the use of online tools.
An essential part of Oramics' mission is supporting minorities and electronic music artists from our region, that's why our anniversary celebration focused on the East in a broad sense. It was an opportunity to meet with a group of people that otherwise would not be able to meet up.
Jul Zabowskx

Olga Hund

Tony Renaissance

Claire Lefèvre
Kamila Janiak
Maja Szerel
Emilia Konwerska
Basia Budniak
Agata Hudomięt

Ola Kamińska

Laura Polańska

Aleksandra Ołdak
Lucía Vives
Kasia Michalczak
Bożena Pstrąg
Mira Marcinów
12 Multimedia collages
To celebrate our 3rd birthday we commissioned 12 multimedia collages, inviting more than 40 artists from all over Eastern Europe.
We invited music producers, DJs, writers, journalists, poets and visual artists to cooperate with us. In this way, in addition to music, we will be able to present you visualizations and artistic texts inspired by sets.
DISCUSSION PANEL
We also invited to an international panel discussion the activists from former East Bloc: Lithuania, Belarus, Armenia, Hungary, Ukraine, Russia and Slovenia. During the debate we were able to exchange strategies on how to survive during these unusual circumstances and we were talking about how we can nurture further cooperation in our region. 
WORKSHOPS
The third part of our birthday was the online workshops on how to use online tools:
• Radosław Sirko did an introduction to Ableton Live. He focused on recording, sampling and editing recordings.
• Avtomat introduced the world of streaming. It was a Zoom-based workshop focusing on how to achieve the best quality audio and video in DJ streams from home using free software, different kinds of equipment and your home WiFi connection.
• Monster prepared a downloadable DJ handbook in Polish.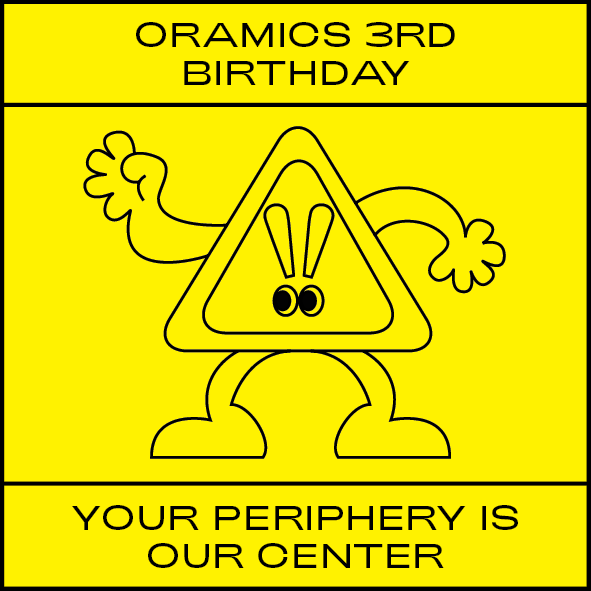 *** The project was co-organized by Oramics and Jasna 10 Krytyka Polityczna in Warsaw as part of orders for artistic projects of the "Jasna Center" program financed by the City of Warsaw.
*** Projekt współorganizowany przez Oramics oraz Jasną 10. Krytykę Polityczną w Warszawie w ramach zamówień na projekty artystyczne programu "Centrum Jasna" finansowanego ze środków Miasta Stołecznego Warszawy.